Construction:
This AUDEW Trailer Cord is available in 8ft lengths and comes with a fully moulded, attached 7-way plug.
It features screws; straps; 4 closed and 4 open rubber fitted grommets; and a colour-coded instruction sheet.
The professional quality wires are made from pure copper. The 7 wires are colour-coded and coated with a thick, rubber-like insulation.
7-way copper blade molded into a heavy duty plug, provides a fast and simplified way for wires connection as well as keeping all your trailer wiring in order.

Features:
The Audew 7-Pole Junction Box provides a fast, simple way to connect wires from the trailer cord to the trailer wiring.
Designed for RV travel trailers, caravans and food vans, it's a great choice for trailers with electric brakes, interior lights, reversing indicators and other power needs.
The trailer cord and thick plastic junction box are weatherproof and corrosion resistant.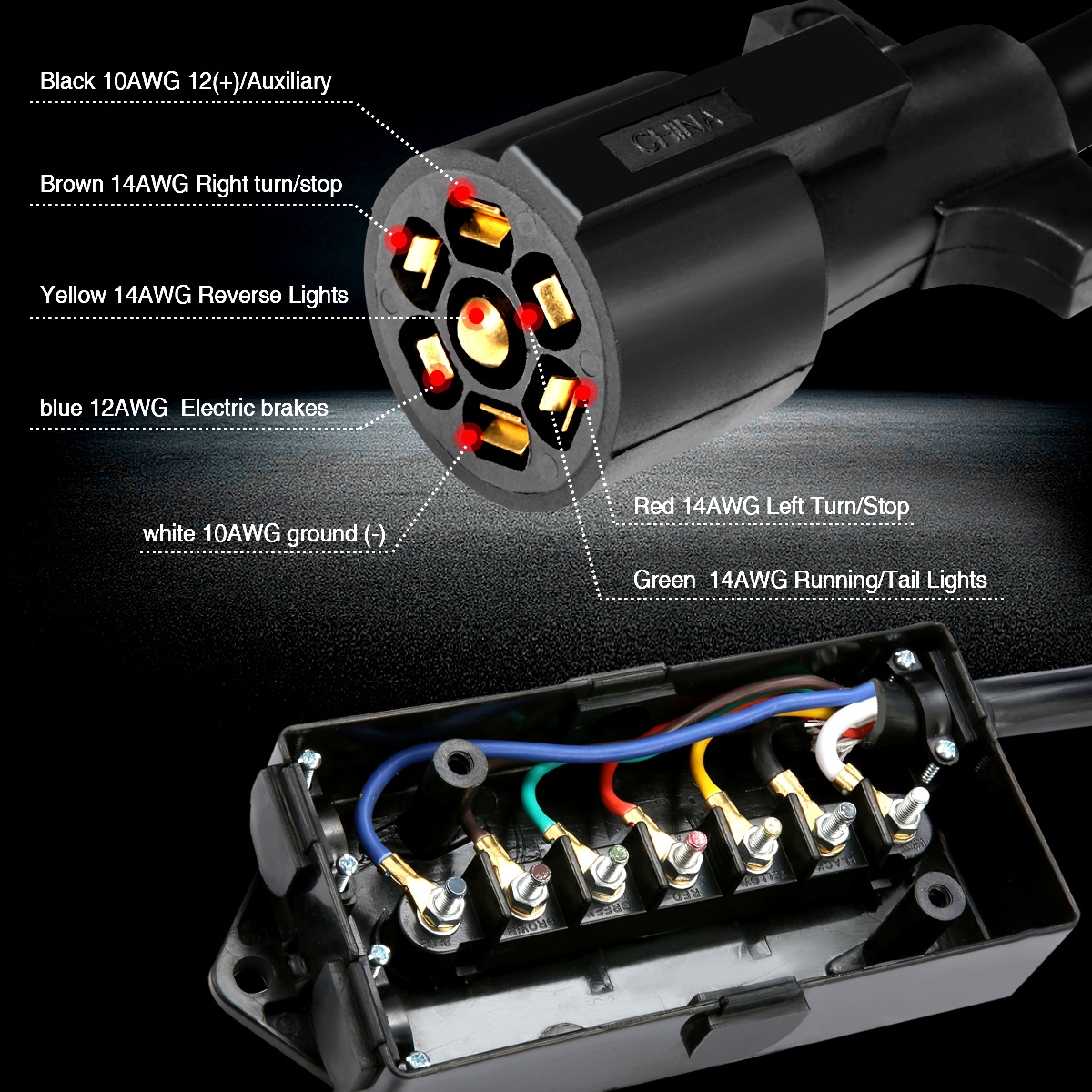 DIY Installation:
The Audew Trailer Cord with Junction Box is intended for professional or DIY installation.
It is essential that the product is installed correctly and only to vehicles for which it is suitable.
The standard wiring methods may not necessarily work for your model, please contact the vehicle manufacturer for compatibility information.
Improperly connected wiring can cause damage to electrical components; be a hazard or cause injury.

Package Included:
1 x 7-Way Trailer Plug with Junction Box
4 x Open Grommets
4 x Close Grommets