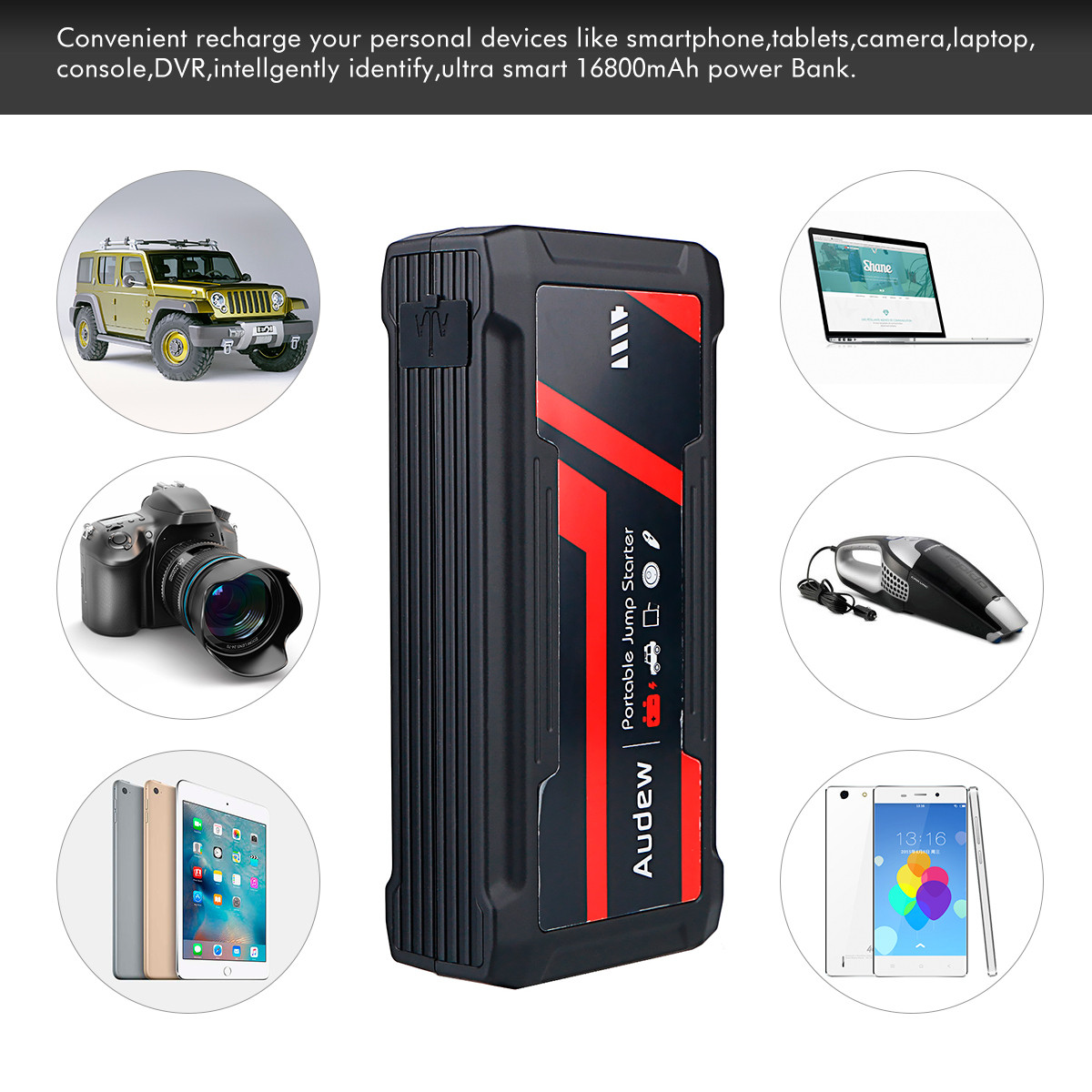 Comfort Grab Feel:
-A REAL LIFE SAVER: Make sure you and your loved ones can get home when stranded. 800 Peak Amp Jump Starter,can start ALL GASOLINE vehicles and most 6.0L DIESEL vehicle, with enough power to jump start your truck,car,SUV,motorcycle, boat, RV or tractor to 30 Times.Different from other lower current jump starter, which can only jump start little liters vehicle. This jump starter is so powerful, that every driver should have one.

-Jump starter can start 6.0L car 8-9 times, start the 4.0L diesel engine about 20 times, 3000 mA of digital electronic products can be charged 3.5 times. (Note: jump starter start the cars times, but also according to your specific vehicle emissions)
-MORE SAFETY : With an inbuilt high quality Smart Chip and Smart Power Control Processor, the jump cable provides multiple security protection for short circuit, over charge, over current, over discharge as well as reverse connection,USB ouput wake up automatically, 30 seconds power off without connected electronics So all in all this jump start is the best for your car.