Product Description
Size: 26.75''-28'' wheel diameter 、Size: 28.01''-29.25'' wheel diameter
Weight: 370(g)
Material: Vinyl/Cotton
Features
1.Affordable all-weather protection for spare tires on RVs, vans or trucks
2. Heavy-duty waterproof, wipe-clean vinyl with a soft, non-scratch
3. backing is both UV and mildew resistant
4. Protects against dirt, rust and harmful UV rays
5. Elasticized back hem for a fast and adjustable fit
6. Wipe-clean vinyl with non-scratch backing

This brand new vinyl spare tire cover Qty 1 in SEALED in package fits 28" or 29" rimmed spare tires. Designed to cover the spare tire to keep it out of the elements like road grime and UV sunray, protects it from dry rot cracking, plus a covered spare tire looks better than an uncovered tire. Tire dry rot cracking is the #1 enemy for us RVers. Cover is retained on the tire by a elasticized and weld cord sewn into the cover.
Order by tire size or measure tire diameter to determine size.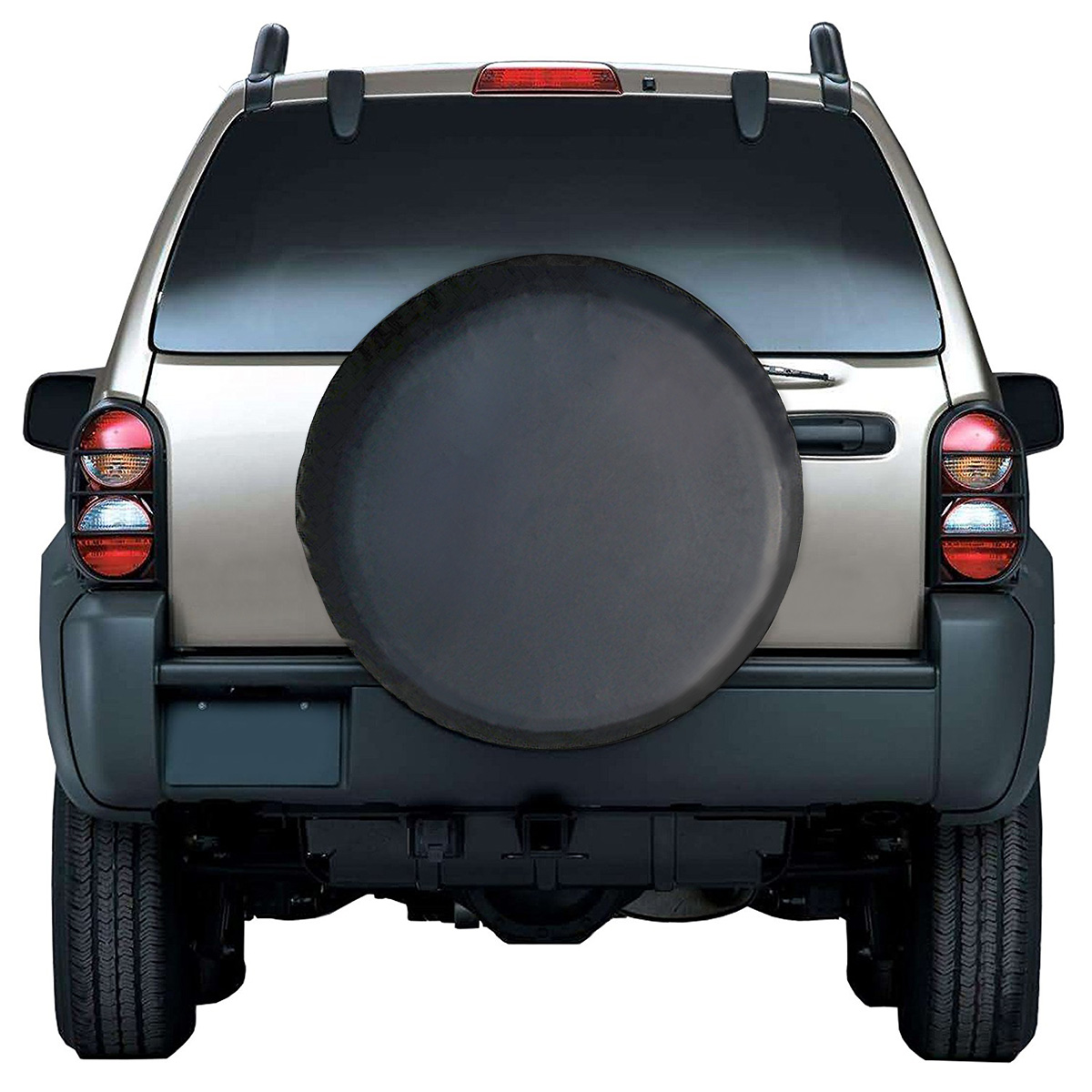 Notice:
1.Do not power wash!
2. Just wipe it clean with mild soap and water.
3. Keep cover clean inside.
Package Included:
1x Tire Cover