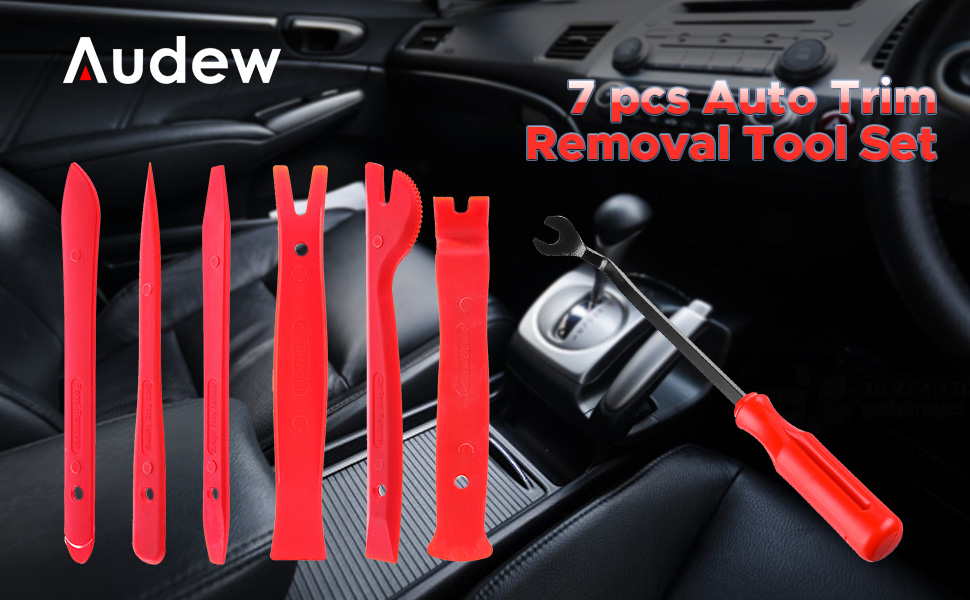 Perfect for Those Like to Work on Cars
Audew trim removal tool kit is designed for helping someone to get his interior work done in a short time. Featured super lightweight and handy size, these 7pcs prying tools are time and efforts saving that perfectly suitable for most interior and exterior car modification as well as bike tire removing!

Tougher Trim Removal Tools
Adopted impact resistant nylon fiber material, there is also a bit of flex in the trimming tools but they do not bend, which is hard enough to install or remove car audio system, dashboard, door grab handle, vent and other accessories.Coming with 2 sturdy fastener removers, great for removing deeply-stapled and stubborn fasteners without any damages to your love car!

Extra Portable Bag
We offer a durable and easy-cleaned nylon storage bag to contain all trim tools in it. It folds up nicely and has velcros to keep tools orderly,making the entire set portable while moving to various occasions! A Must Have For Car Lovers and Modifications!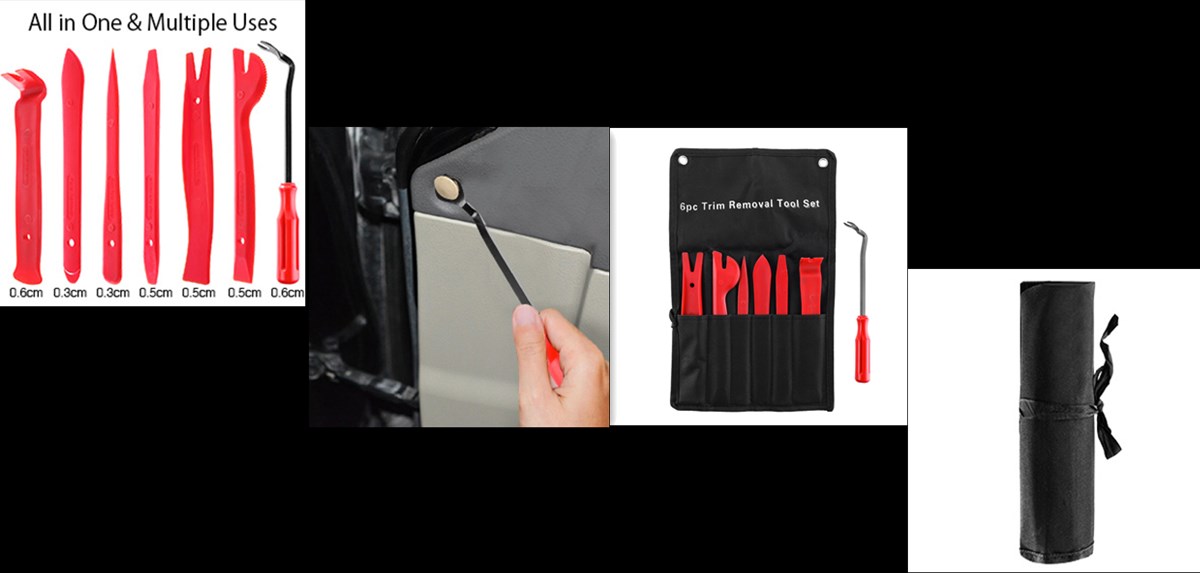 Package Including:
13 x Auto Trim Removal Tools
1 x Portable Bag