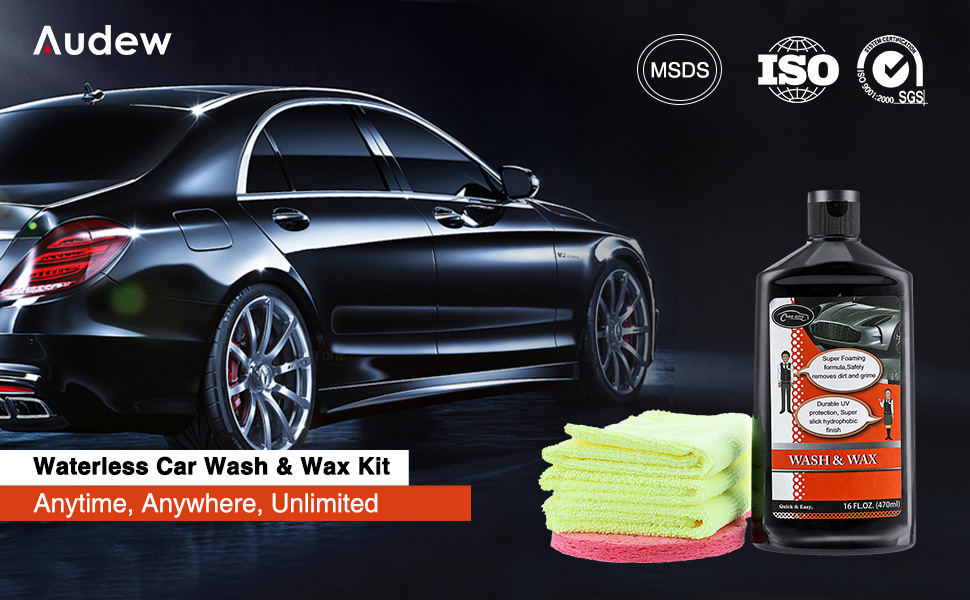 High-bubble car wash wax is a special car wash that can be used for cleaning and waxing your car with a simple procedure.
Deep cleansing foam dissolves and removes road dust and dirt, while soft gel carnauba wax beads are added to the formula to help protect your car.
This car wash wax formula protects your car in any cruel environment. It makes your car brighter and more dazzling!

Product info:
Brand:Audew
Net weight:500ml
Shelf life:3 years
Physical form:liquid
Storage conditions:Store in a cool, dry place at 0℃ to 40 ℃

Features:
Easy to dissolve, rich in foam, effectively removes many dirt (such as dust, acid rain, bird droppings, fresh gum, etc.)
Polishing ingredients bring lasting shine
Containing a protective agent, the water-displacement performance is superior, and the paint surface is better protected
Hybrid carnauba/polymer wax protection
Incredible sudsing action that safe removal of dirt & grime
Saves water and is biodegradable
Kit included:
1 car wash & wax
1 mini bug scrubber
3 microfiber towels